Often when the word depression is used, many people think of the younger generation – teens and young adults. But depression can strike the elderly generation as well. Called geriatric depression, it doesn't consist of just a few bouts of sadness, but refers to a consistent state of discontentedness that interferes with daily activities and an overall sense of well-being. 
Whether you provide all of the care for your parent or if you have hired a home care professional for assistance, you can both watch for these symptoms, especially if your parent has been feeling sad recently or is having a hard time "shaking the blues." 
Inability to sleep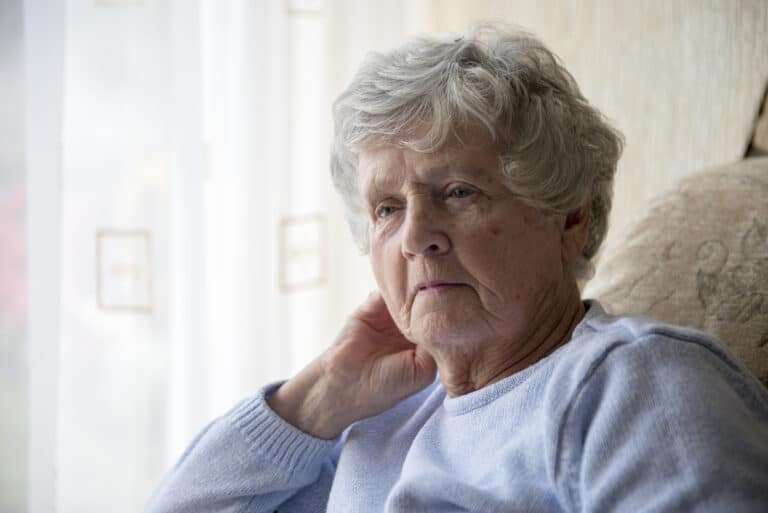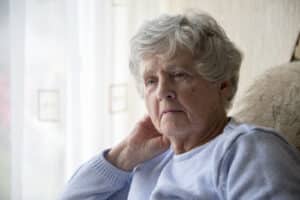 Sometimes depression can break up a normal sleep pattern. If your parent did not have issues in the past with insomnia but now either is struggling to fall asleep or can't stay asleep. It might be because of depression. A lack of sleep becomes a circular problem whereas the lack of sleep makes your parent more depressed and the more depressed she becomes, the more she can't sleep. 
Your parent may not share this symptom with you but if either you or your home care provider notice that she's taking more naps or is more tired than usual, it might be that she's not sleeping well. 
Unexplained pain
If you've ruled out physical reasons for whatever constant pain is plaguing your parent, it might be depression that is causing the pain. Depression can lead to headaches, body aches, and overall sensitivity making your parent feel like she's in pain all of the time. That pain may then cause her to miss or skip things she loves like playing cards with her home care provider or going for walks outside. 
Inability to concentrate
The signs of depression in an elderly person can often mimic those of cognitive illnesses like dementia. If your parent has trouble focusing on conversations or completing a task, it might be depression that's interfering with her ability to function. 
Lethargic
Depression can often make the person struggling with it extremely fatigued and lethargic. They may not want to get up off the couch or out of bed because it seems like too much effort. 
Personality Changes
If you've noticed your parent has become much more irritable or unable to please, it could be a sign of depression. Your parent may be masking her depression but exhibiting other emotional states that don't necessarily reflect the typical sadness people think about when they think of depression. 
Of course, depression also often comes with a lot of sadness. If your parent is suddenly crying all the time or is feeling a complete loss of joy around any of the things that used to bring her joy, she's probably depressed and could use a little help to get her back into a healthy state of mind. 
Always seek professional help if you believe your parent is suffering from depression. Her doctor will help her find the best course of action.
If you or an aging loved-one is considering

Home Care in Redlands

, CA please contact the caring staff at Calvary Senior Care today. (866) 710-8767
Latest posts by Andrew Bosompem
(see all)