Hospice Supportive Care at Home
Calvary Senior Care is a home care provider in Rancho Cucamonga, California outfitted with patient care services for seniors in need of home care assistance. We offer services such as companion care, personal care, and homemaking. We also ease caregiver burnout through our respite care services. Let's make senior living a whole lot easier and more convenient by assisting your family with in-home care services.
We make senior living easier by providing our clients with exceptional home care services. Caregiving is a type of career that needs compassion and sensitivity. The care plans we generate are in accordance with your unique needs and preferences, as well as the right standards of care.  Senior living is better when the care is genuine and top quality.
It can be difficult to care for a loved one who is terminally or chronically ill. Non-medical home care is also needed to help them with their daily activities. It is important for your loved one to receive hospice care at the end-of-life. However, it is also a smart idea to hire a caregiver to provide non-medical homecare services.
Non-medical homecare services, as the name implies, provide support for aspects of the patient's daily living that are not covered by traditional hospice care.
Comforts of Home: Seniors, in particular, feel most comfortable at home. Research has also shown that people simply feel more comfortable after being hospitalized if they are able to return home, where their surroundings are familiar and where family members are available.
Assistance With Daily Activities: In addition to providing companionship, caregivers can also assist patients with daily activities such as personal care and grooming. Patients with advanced illnesses often find it difficult to perform daily tasks such as dressing, bathing, shaving and dressing. Caregivers can help the patient prepare meals and cook, as well as clean and do laundry.
Medication reminders: While caregivers can't provide medical care, they are able to remind patients of their medication. Both picking up and helping patients to take their medication on time fall within their responsibilities.
Compassionate care: A caregiver will dedicate their full attention to you and your loved ones. This service is personal and will meet their physical, emotional, and companionship needs.
Hospice care focuses on the care, comfort, and quality of life of a person with a serious illness who is approaching the end of life.
At some point, it may not be possible to cure a serious illness, or a patient may choose not to undergo certain treatments. Hospice is designed for this situation. The patient beginning hospice care understands that his or her illness is not responding to medical attempts to cure it or to slow the disease's progress.
Learn more about different non-medical home care options by Calvary Senior Care. We serve to provide in-home care in the Rancho Cucamonga, CA, and surrounding areas. Our caregivers are trustworthy and dependable.
Read the kind words from previous clients. Our testimonials and reviews help families discover how dedicated we are to customer satisfaction.
Providing exceptional Hospice Supportive Home Care for seniors and families in Rancho Cucamonga, Fontana, Redlands, Upland, Ontario, Beaumont, Riverside, Pomona, Rialto, Claremont and surrounding cities in Inland Empire, California.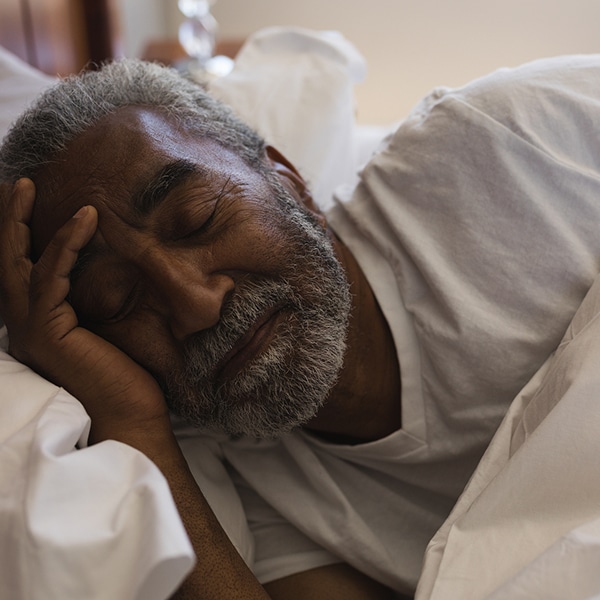 Where is Hospice Care Provided?
Hospice is an approach to care, so it is not tied to a specific place. It can be offered in two types of settings — at home or in a facility such as a nursing home, hospital, or even in a separate hospice center.
Hospice care brings together a team of people with special skills — among them nurses, doctors, social workers, spiritual advisors, and trained volunteers. Everyone works together with the person who is dying, the caregiver, and/or the family to provide the medical, emotional, and spiritual support needed.
A member of the hospice team visits regularly, and someone is usually always available by phone — 24 hours a day, seven days a week. Hospice may be covered by Medicare and other insurance companies. Check to see if insurance will cover the person's particular situation.
Have questions about in-home care? Click here to give us a call and let's have a conversation. We can answer your questions.
What are the benefits of hospice care?
Once a patient has accepted hospice care, they will receive routine care aimed at increasing their comfort and quality of life as much as possible. Routine care may include pain management, symptom management, emotional and spiritual counseling for the patient and family, assistance with daily tasks, nutritional services, and therapeutic services.
Routine hospice care can be provided wherever you call home; whether in a skilled nursing facility, assisted living facility, memory care, or your own home. Care will be intermittent based on the patient's needs.
Home hospice care provides comfort to patients who choose to focus on quality of life rather than cure-oriented care for a terminal illness.
Families of people who received care through a hospice program are more satisfied with end-of-life care than those who did not have hospice services. Also, hospice recipients are more likely to have their pain controlled and less likely to undergo tests or be given medicines they don't need, compared with people who don't use hospice care.
Hospice Care at Home; What You Need to Know
For patients receiving in-home hospice care, the primary caregiver not only provides most of the physical care for the patient, but also helps with keeping records of symptoms and other problems.
The primary caregiver can share the physical care responsibilities with other family members or hired caregivers through Calvary Senior Care, but takes responsibility for communication with the hospice team, and for scheduling caregivers in the home as needed.
Hospice care staff members are kind and caring. They communicate well, are good listeners, and want to support families during the last stage of an advanced illness. They're usually specially trained in the unique issues surrounding death and dying and are given ongoing education and support to help with the emotional demands of the job.
It's important to know that home hospice may require that someone be home with the patient 24 hours a day, 7 days a week. This may be a problem for people who live alone or whose partner or adult children have full-time jobs. But in most cases, creative scheduling and the assistance on a non-medical home care agency like Calvary Senior Care can help.
Members of the hospice staff will visit regularly to check on the patient, family, and caregivers. They will make sure that any symptoms are under control and give any needed care and services.
https://www.nia.nih.gov/health/what-are-palliative-care-and-hospice-care
Ready to find out more about Calvary Senior Care's home care services? Click Get Started, fill out the form and let's chat about your senior care challenges. If you have questions, we have answers.