Your mom is getting older, and you notice she's struggling to take care of herself. Her attention to grooming and hygiene is diminishing, and you're not sure how best to help her. She makes it very clear that she doesn't want you to help her.
Personal care is essential as it helps prevent infection and illness. If your mom has a hard time cleaning up after using the toilet, she risks a UTI. This is a common problem in people who have dementia. If she can't brush and floss her teeth, gum disease is possible.
Don't be insulted that your mom is turning away your help. She needs to maintain her independence, and it's also hard to turn to your children for help with intimate care needs. Sometimes, it's just easier to have a professional helping with hygiene and grooming tasks.
Many Things Can Increase the Need for Help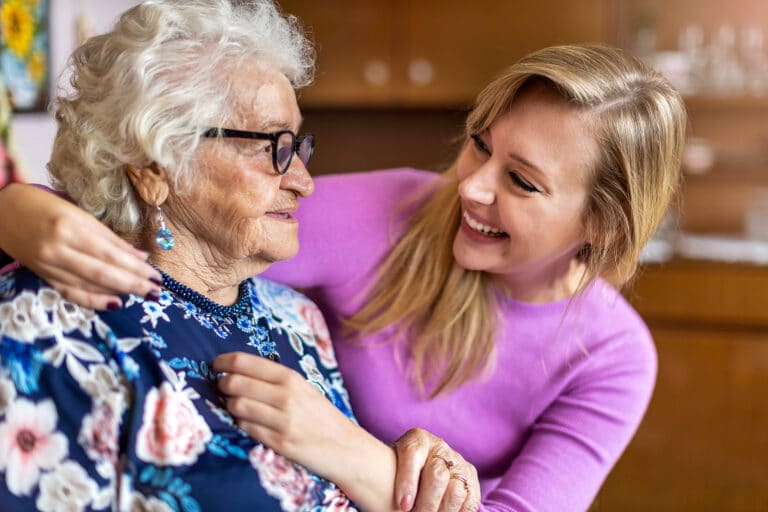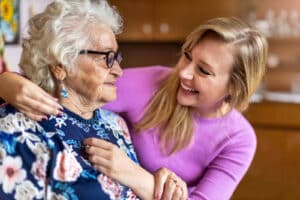 There are many reasons your mom may need help with personal care as she ages. Arthritis pain is one of them. She struggles with joint pain some days, and it makes things that should be easy incredibly hard to complete. Stepping over the side of the tub is painful, and she's worried she'll fall.
When she is in the shower, her shoulder pain makes it hard to wash her hair, so she doesn't bother. Instead of dealing with problems like these, she could have personal care at home aides to help with showering and hair care.
Your mom has dementia and forgets how to use different products. Reading labels isn't helping her. She's used toothpaste as an eye cream and mouthwash as a facial toner. Both times, she was in pain because the mint irritated her eyes or skin. Hire home care aides to guide her to the correct product for her hygiene needs.
After falling, your mom broke her wrist. It's hard for her to wash her hair and body. She also struggles to wipe herself after using the toilet or to pull up her pants and button and zip them. She needs help with dressing until her wrist heals and the cast is off.
Help As Much As You Can
While your mom may not want you to help her with her personal care needs, she will need help with other tasks. She's going to need your help with cooking and cleaning. She has to have you driving her around.
Instead of feeling left out that she doesn't want your help with hygiene and grooming, help her in the other areas. Join her in the kitchen and cook meals for the week. Take her to follow-up appointments. Take her shopping or to pick up prescription refills.
It's time to make the arrangements your mom needs. Talk to a personal care at home specialist about your mom's situation and find out what prices and schedules are. From there, schedule the personal care services your mom needs to maintain independence and stay healthy at home.
If you or an aging loved-one is considering

Personal Care at Home in Redlands

, CA please contact the caring staff at Calvary Senior Care today. (866) 710-8767
Latest posts by Andrew Bosompem
(see all)